Vacation Rentals on Fort Myers Beach
Lahaina, an interval ownership resort, offers rentals as well as sales! All units include a fully equipped kitchen, living room, dinette, bedroom, and outside porch/balcony—complete with our Hawaiian-style hospitality!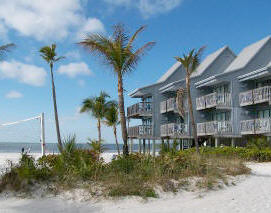 Two-bedroom townhouses or one-bedroom units.
Units 34 – 41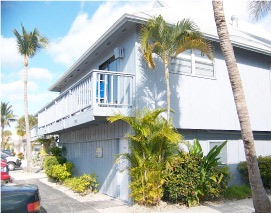 Our most economical units are located across the street.
Units 42 – 47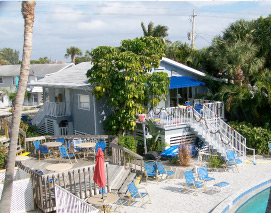 The three-bedroom poolside "Cabana" sleeps eight!
Unit 11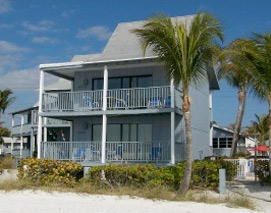 One-bedroom units with the pool on one side and the gulf on the other!
Unit 14 and 16
Weekly Rates – Maximum Occupancy Is Shown in Parenthesis
(Scroll down to see unit layout and map)



Efficiency Gulfside

(2 people)

One Bedroom Gulfside

(4 people)

Two Bedroom Across Street

(6 people)

Two Bedroom Gulfside

(6 people)

Three Bedroom Poolside

(8 people)

Units

23 & 24

12-21, 26-33, 36, 37, 40, 41

42-47

22, 25, 34, 35, 38, 39

11

Week

1-4

$1,325

$1,425

$1,425

$1,550

$1,575

5-16

$1,550

$1,625

$1,625

$1,775

$1,825

17-23

$905

$960

$960

$1,165

$1,215

24-32

$1000

$1000

$1000

$1,230

$1,275

33-39

$830

$885

$885

$1,090

$1,140

40-50

$890

$945

$945

$1,150

$1,200

51-52

$1,380

$1,480

$1,680

$1,680

$1,730
A sales tax of 11.5% will be added to the weekly rates shown above. (4% fee will be added to all credit card sales).  The minimum stay is three (3) nights and only if availability permits. For less than a week's stay, the rates are higher; the weekly rates will be divided by five (5) and multiplied by the number of nights.
Check In and Out Times
Check  in Saturday at or after 3:00 PM (EST).*
Check out the following Saturday by 10:00 AM (EST).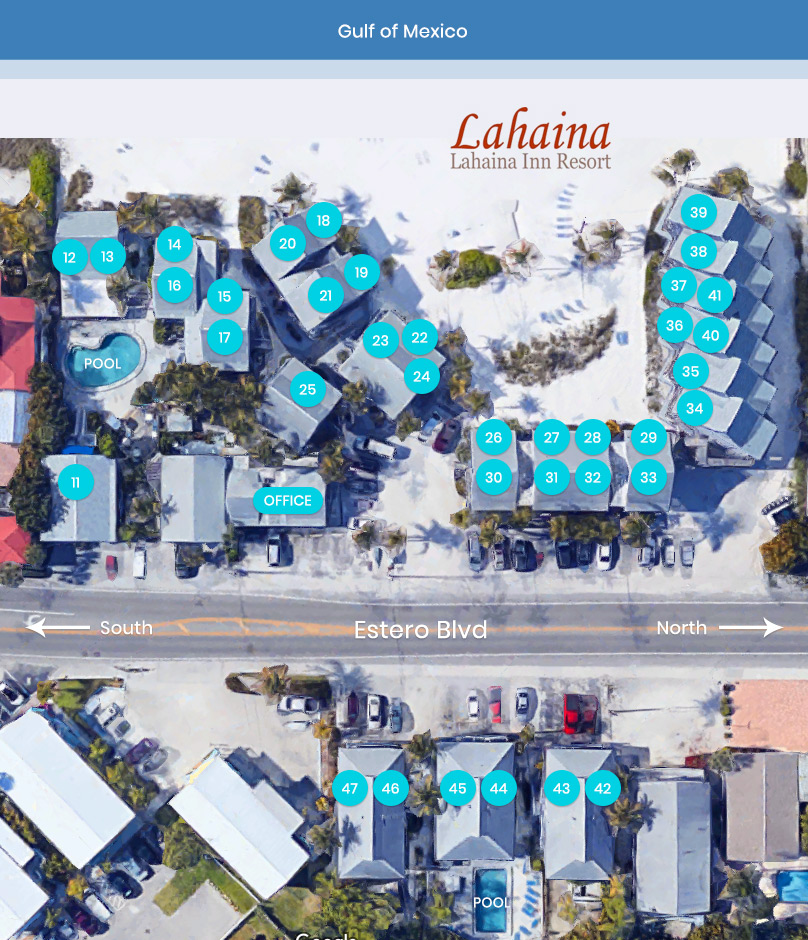 Important Reservation Information
The vacation home you rent is owned by a family or individual under the laws and statutes of the State of Florida. The rules and regulations are not arbitrary; they are established within the condominium documents of the resort. Neither the management nor the owner can make exceptions.
To rent, the age requirement is 21 years of age or older.
A deposit of $300 per week per unit is required on all reservations.
The deposit is due within 10 days to guarantee the reservation.
Cancellations must be made 45 days prior to your arrival to ensure the refund of your deposit. If a reservation is cancelled more than 45 days in advance of the date of check-in, all monies, minus $10 cancellation fee, will be refunded. If a reservation is cancelled at 45 days in advance of check-in or less, the deposit will be forfeited unless the unit is re-rented, and all proceeds from the re-rental will go to the original renter.
Weekly rentals are Saturday to Saturday. Check-in time is 3:00 PM (EST), and check-out time is by 10:00 AM (EST).
Please call 239-463-4414 if you will be arriving later than 6:00 PM for check-in procedures.
Please call us with your rental request toll free at 1-877-265-9418. Visa, Mastercard, and Discover credit cards are accepted. Due to numerous resales, the unit requested for rental may have to be changed to another unit.
No Pets Allowed* | No Campers or Boat Trailers Permitted
*No pets are permitted unless they are a certified aid
for the disabled (paperwork will be required to verify).
OWNERS, if you plan to let friends or family use your week, please don't forget to email us their name, address, and phone number!